Sign up
here
[Webinar]
managing
challenges
in returning
to campus
Supporting
students,
staff and faculty,
on and off
campus
Sign up
here
[Webinar]
managing
challenges
in returning
to campus
Supporting
students,
staff and faculty,
on and off
campus
Higher Education Institutions are facing uncertain times as they continue to come to terms with the consequences and impact of the COVID-19 pandemic. As campuses begin to re-open, in-person, online, and in hybrid modes, as well as to adapt to the new normal, it is essential to ensure students, staff and faculty feel safe, informed, and well supported.
Working in collaboration with its customers, Ex Libris campusM delivers a range of services making the return to campus as easy as possible and ensuring compliance with local regulations.
GET READY FOR THE START OF TERM
Would you like to learn how to address the student experience during these challenging times?
Would you like to communicate broad and targeted messages, services and updates in a consistent and engaging way so your students feel informed and reassured?
Would you like to learn how you can support your students, staff and faculty on and off campus?
Sign up to our upcoming Webinar with Matthew Sherlock, Director of Product Strategy, Ex Libris on Tuesday, 08.09.2020 at 2pm (London time) to find out how you can have the tools to help make the return to campus as smooth and safe as possible.
SIGN UP TO OUR LIVE WEBINAR
Student, Staff, and Faculty Engagement
Keeping everyone up-to-date in a constantly changing environment can be challenging. campusM allows administrators to direct communications to specific audiences on campus, engage on a daily basis with wellbeing and general check-ups, as well as present relevant contextualized content.
Meeting local regulations
As campuses begin to reopen, they will be subject to social distancing restrictions as well as reduced building capacity and staffing levels. During the pandemic, information and guidance changes quickly, so getting the right message to the right people at the right time is vital.
Supporting the new normal
No-one really knows what the next 12-18 months is going to have in store, but with the right solutions in place, you can provide your students and staff with certainty and make sure that they still feel part of the institutional community.
Our cross-platform approach allows users to access academic, social and COVID-19 related services on the device of their choice, wherever and whenever they want to.
Learn more about the tools to help you to make the return to campus as smooth and safe as possible.
Quick Polls
Set easily and quickly scheduled polls to comply with health-check declaration procedures, well-being checkups and more.
Track & Trace
Understand who has used a particular building that may be affected by a local quarantine or specific location restrictions.
URL Links in Timetables
Include links to Teams or Zoom virtual classes right from the timetable.
Resource Booking
Allow users to easily book resources such as laptops and study space.
Matthew Sherlock, Director of Product Stratgey, Ex Libris
Have questions? Get in touch
Ex Libris Ltd.
3 Dorset Rise, 5th floor
London, EC4Y 8EN
United Kingdom
Email: emeainfo@exlibrisgroup.com 
---
[VIDEO] Discover how #Alma is supporting #libraries with the University of Winchester, Higher Colleges of Technology & the Singapore Management University https://t.co/89XEr4yRtx https://t.co/iEvibAhdHF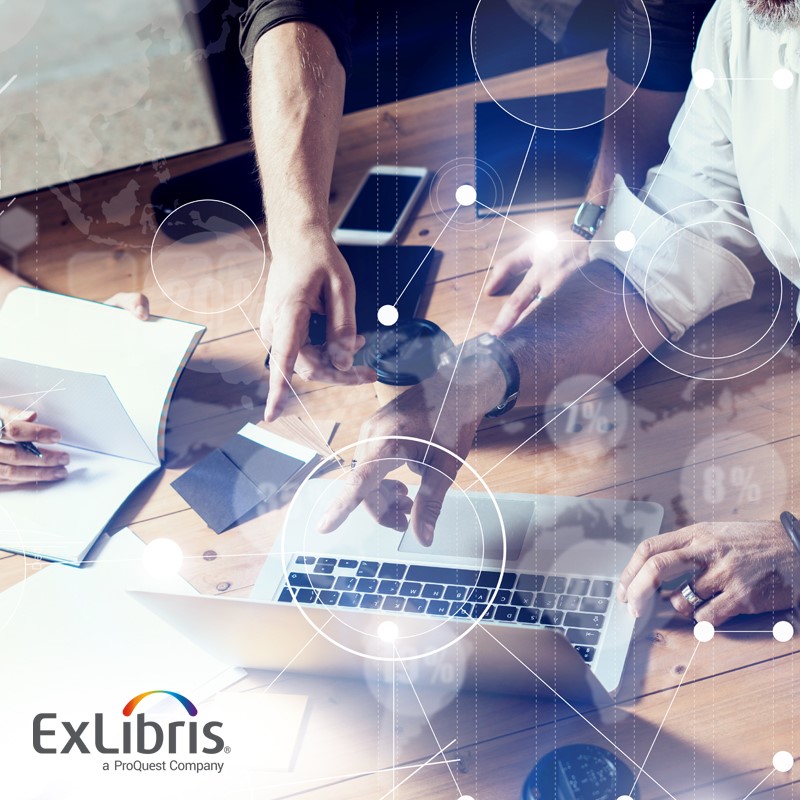 Copyright. Ex Libris Ltd.