Find
out
more
You don't have to
juggle the library
on your own
Being a small library, doesn't have to mean
you have to go about it on your own
Find
out
more
You don't have to
juggle the library
on your own
Being a small library, doesn't have to mean
you have to go about it on your own
Alma supports the entire suite of library operations – selection, acquisition, metadata management, digitization, and fulfilment – for the full spectrum of library materials, regardless of format or location. Using web-based open interfaces, you can integrate Alma seamlessly with other systems and can develop apps to meet your institution's unique needs.
Now more than ever libraries needs to secure their position within the university and be able to offer their services on and off campus. Alma gives you greater control over the acquisition, cataloging, and circulation processes for print materials, e-books, and other types of electronic content, simplifying your daily work.
Join our upcoming Webinar with NAME PRESENTER and find out how Alma facilitate the library collaboration with faculty members and how the Alma platform enables them to become more involved in teaching, learning, and research.
WITH ALMA YOU DON'T HAVE TO COMPROMISE ON
SIMPLE
Alma can be as straight forward as you need it. Reduce the current number of systems. Choose a library system that connects easily to other systems.
AFFORDABLE
Alma pricing is adaptable to your size and provided in the cloud which means that no extra hardware or IT support is needed
EASY TO ONBOARD
The setup is simple and your local Ex Libris team will assist you to make sure your staff get comfortable quickly.
Alma is the leading choice for libraries, regardless of size or type. Alma has been built to give you a simple way to work, so you don't have to compromise on a secure, efficient and affordable solution. So you can focus on the work that matters the most.
Alan Oliver
Business Developement Director EMEA, Ex Libris
Mary Ren
Implementation Consultant, EMEA, Ex Libris
Andrea Hell
TECHNICAL SUPPORT TEAM LEADER, EMEA, EX LIBRIS
Have questions? Get in touch
Ex Libris Ltd.
3 Dorset Rise, 5th floor
London, EC4Y 8EN
United Kingdom
Email: emeainfo@exlibrisgroup.com 
---
[Video] Sustaining and preserving collections of #knowledge and creativity for future generations - The role of national #libraries in times of economic and health crisis. https://t.co/9vq4wmGeyZ https://t.co/RH7hkCAOcS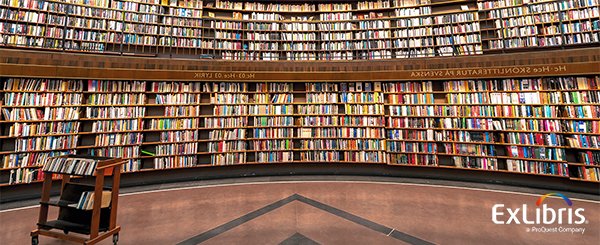 Copyright. Ex Libris Ltd.