A TOP LIBRARY MANAGEMENT SYSTEM
PERFECTED BY EXPERIENCE
Built by over three decades of designing the greatest library management system used by top universities
Discover it here
A TOP LIBRARY MANAGEMENT SYSTEM
PERFECTED BY EXPERIENCE
Built by over three decades of designing the greatest library management system used by top universities
Discover it here
THE LEADING CHOICE FOR LIBRARIES
Built by over 35 years of experience, we have perfected a library management system that serves as a partner by your side.
So you can offer the best in class service, the latest innovation and full reliability.
So you can be an outside edge, forward thinking, top ranking library.
Growing demand for electronic resources and ever increasing expectations from teachers, students and researchers are just two of the many daily challenges facing your library today.
With so many difficult tasks that are often very time-consuming, how do you respond to the ever increasing workload?
We've taken 3 decades of supporting the greatest libraries in the world to provide you with a Library Management System that is fit for libraries who are looking for the latest innovative advancements. Equipped with Artificial Intelligence, Ex Libris Alma provides recommendations so you can focus on the task at hand. 
Discover how Alma is the right fit for your library by using a service oriented approach to support your patrons, allowing them to use critical thinking so essential to the future. 
Join Robin Bishop, from Higher Colleges of Technology of Dubai, Fiona Creig, Director of Library & IT Services at the University of Winchester and Shameem Nilofar from the Singapore Management University  
Sign up to our webinar with HCT Dubai, the University of Winchester and the Singapore Management University
DATE 25 NOVEMBER 2020, 12 PM, UAE
USED BY THE GREATEST LIBARIES IN THE WORLD
FOR LIBRARIES OF THE FUTURE
Alma is the leading choice for libraries, regardless of size or type. Alma has been built to give you a simple way to work, so you don't have to compromise on a secure, efficient, innovative solution. So you can focus on the work that matters the most – your patrons.
PERFECTING YOUR LIBRARY SETUP
OUR PURPOSE. YOUR PATRONS
SIMPLE
Alma can be as straight forward as you need it. Reduce the current number of systems. Choose a library system that connects easily to other systems.
ADJUSTABLE
Alma is adaptable to your size and provided in the cloud which means that no extra hardware or IT support is needed
EASY TO ONBOARD
The setup is simple and your local Ex Libris team will assist you to make sure your staff get comfortable quickly.
The Multi-Tasking Librarian – Invest in your success! Learn more by reading our latest eBook "Reintroducing the Library Services Platform" https://t.co/5x2LScKsSf #library https://t.co/tZZW77J9cA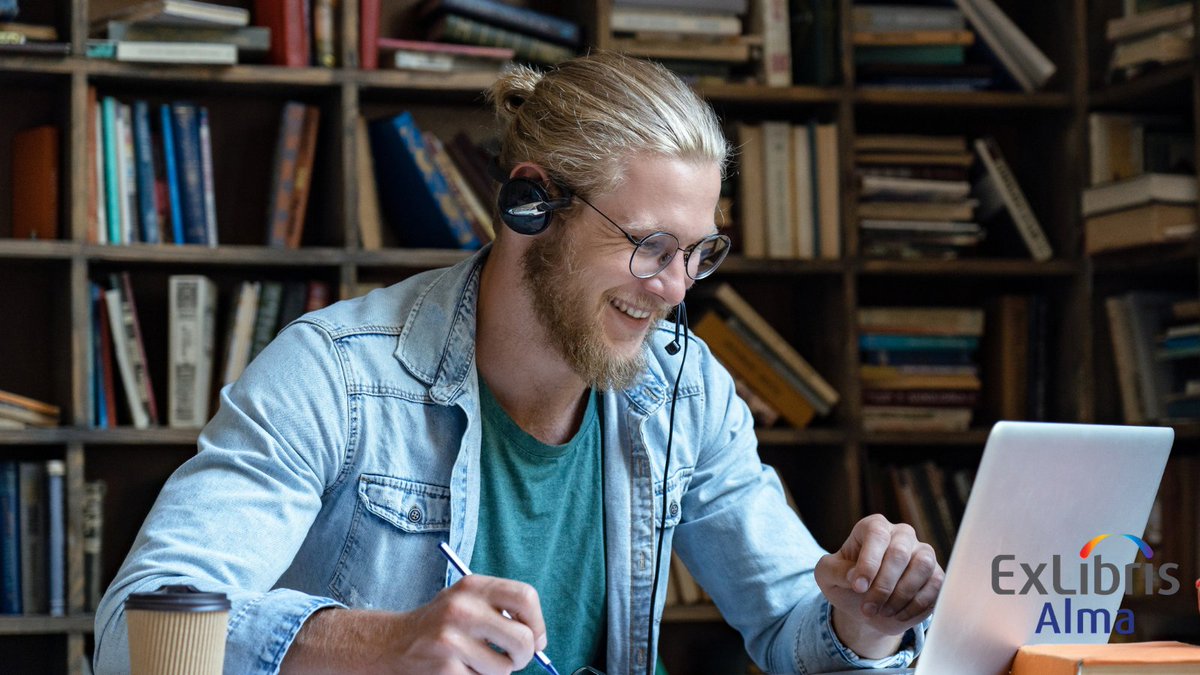 Copyright. Ex Libris Ltd.