Find
out
more
You don't have to
juggle the library
on your own
Being a small library, doesn't have to mean
you have to go about it on your own
Find
out
more
You don't have to
juggle the library
on your own
Being a small library, doesn't have to mean
you have to go about it on your own
THE LEADING CHOICE FOR LIBRARIES
Built by over 35 years of experience, Ex Libris has perfected a library management system that serves as a partner by your side.
So you don't have to compromise on delivering good service, innovation and reliability.
So you too can save on costs.
SMALL DOESN'T HAVE TO MEAN ALONE
As a small library, growing demand for electronic resources and ever increasing expectations from teachers, students and researchers are just two of the many daily challenges facing your library today.
With so many difficult tasks that are often very time-consuming, how do you respond to the ever increasing workload?
How do you fulfil the numerous requests your small library receives from teaching, learning and research whilst providing critical thinking so essential to our future?
Discover how Alma is the right fit for your library by learning how the Library and Archives of the Natural History Museum reduced time spent on repetitive and unnecessary tasks to enable themselves to be service oriented and work with their patrons to find the right material.
Sign up to our demo with the National History Museum
SMALL DOESN'T HAVE TO MEAN COMPROMISING ON
SIMPLE
Alma can be as straight forward as you need it. Reduce the current number of systems. Choose a library system that connects easily to other systems.
AFFORDABLE
Alma pricing is adaptable to your size and provided in the cloud which means that no extra hardware or IT support is needed
EASY TO ONBOARD
The setup is simple and your local Ex Libris team will assist you to make sure your staff get comfortable quickly.
Alma is the leading choice for libraries, regardless of size or type. Alma has been built to give you a simple way to work, so you don't have to compromise on a secure, efficient and affordable solution. So you can focus on the work that matters the most.
Alan Oliver
Business Developement Director EMEA, Ex Libris
Mary Ren
Implementation Consultant, EMEA, Ex Libris
Andrea Hell
TECHNICAL SUPPORT TEAM LEADER, EMEA, EX LIBRIS
Have questions? Get in touch
Ex Libris Ltd.
3 Dorset Rise, 5th floor
London, EC4Y 8EN
United Kingdom
Email: emeainfo@exlibrisgroup.com 
---
In order to successfully expose collections as widely as possible, given the current technologically dynamic reality, academic #libraries need to adopt the latest discovery tools & digital interfaces Find out how in our latest whitepaper https://t.co/Up8i1zHKLf https://t.co/nTENlGwpFr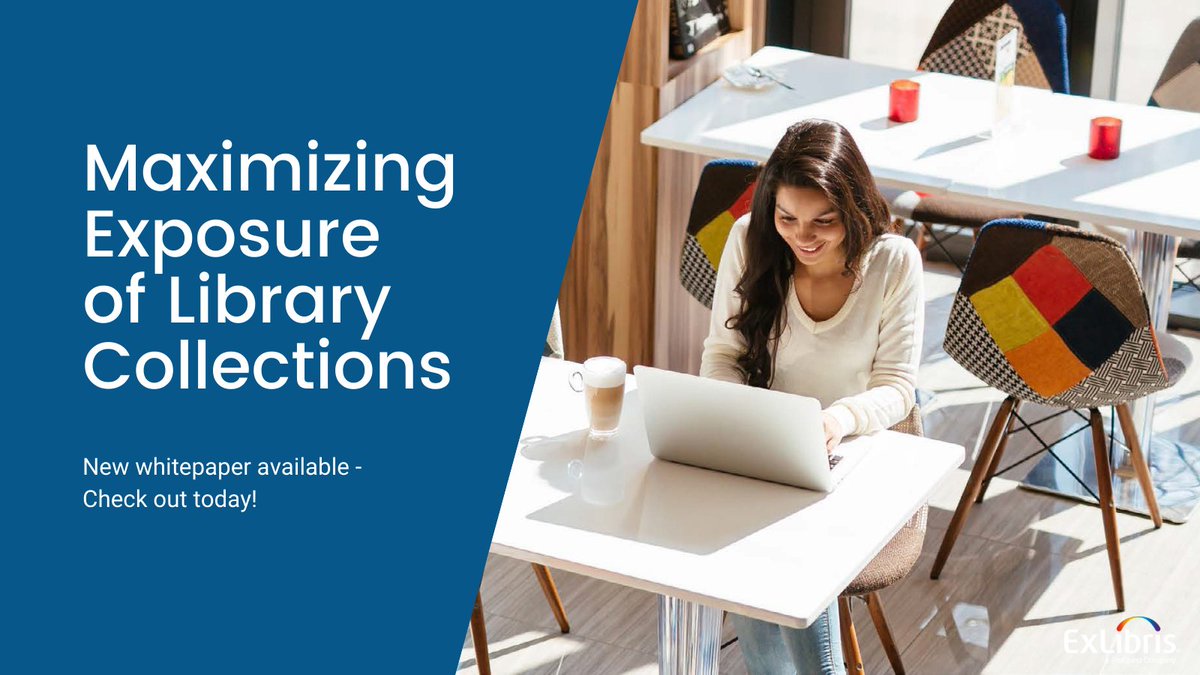 Copyright. Ex Libris Ltd.